mCloud
Duration: 2011-2014
Funding: Spanish "Ministerio de Ciencia e Innovación", INNPACTO 2011, IPT-2011-1558-430000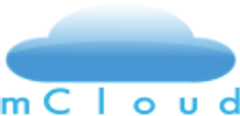 Description
The aim of this project is to provide a set of methods, tools and technical solutions that support migrating towards advanced service oriented development models, having in mind methodological, technological and business aspects. Thus, mCloud will help to increase Spanish software companies' competitiveness by giving them tools to progress towards the Internet of Services where applications will mainly be deployed on the Cloud.
OLAREX
Duration: 2011-2013
Funding: Lifelong Learning Programme (KA3 - ICT). No. 518987-LLP-1-2011-1-ES-KA3-KA3MP
Link: http://www.olarex.eu/
Description
The main goal of the project is to innovatively implement ICT-based learning materials, remote experiments, and e-didactic methods into formal and non-formal lifelong learning settings. It will enhance and modernize science, technology, engineering and mathematics (STEM) curricula, foster student creativity and motivation, and develop professional skills and insights about the impact of evolving technologies.
e-Pragmatic
Duration: 2010-2012
Funding: European Commision's Lifelong Learning Programme in Leonardo da Vinci sub-programme (vocational education and training) action Thematic networks.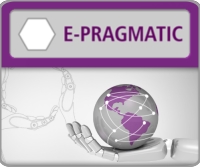 Description
E-PRAGMATIC network connects educational institutions, chambers of commerce and small business, enterprises and the associations of enterprises from seven European countries. The main network's aim is to modernize mechatronics and engineering vocational training of the employed professionals, apprentices and trainees, by enhancing of the existing or establishing new in-company training approaches in the industry.